Money!  Everybody wants it!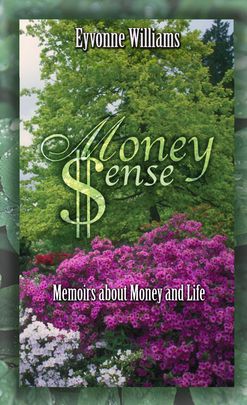 Truth is, we are powerless without it, and many have little control over it. Regardless of how much we accumulate, we always desire more.
At the time of my research and study I did not know I was preparing this book. I was merely on a mission to understand how to manage money. My research evolved as an outgrowth of reflections gleaned from personal experiences; this book is my perception on how God regards money. Embodied in this work are basic rules of thumb that can lead anyone into an understanding of how God views the acquisition and distribution of our resources. Scriptures give us direction and insight on these issues. They are the sources that create the criteria for these truths. So as we understand Scripture in relationship to money, practical standards of conduct can be applied to our daily habits to meet our daily challenges, and grow us into powerful stewards of great treasure.
Over the years I I have learned of God's unlimited resources, and have experienced His unfailing faithfulness and love. He  longs for us to experience wholeness of life, and to live wholly (and holy) balanced lives. Dealing with money is a hardcore issue, and God has a hardcore view on it.
  Don't fall asleep on finances!  Order now.